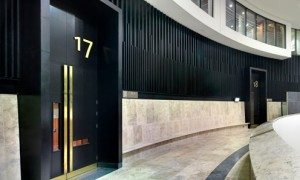 We regularly act for clients in taking and defending cases in all courts, particularly the District, Circuit and High Courts. We have also acted for clients in proceedings in the Commercial Court and the Supreme Court. We have particular expertise in civil proceedings, including personal injury* claims and contractual claims.
Our civil practice includes defamation claims and business disputes. We have acted in a number of significant cases which have resulted in published decisions that set precedents in the areas of defamation in retail premises and the legal costs involved in arbitration cases.
We appear in District Courts in Limerick and Kerry, in particular Newcastle West District Court, Kilmallock District Court and Limerick District Court. We also regularly appear in Listowel District Court and Tralee District Court. We defend clients in relation to a range of charges including motoring offences (particularly drink driving and drug driving prosecutions, cases involving insurance, speeding and related offences) and assault/public order offences. We also act for a variety of businesses in defending regulatory and other prosecutions, such as pharmacies, road haulage operators, developers and food businesses. We are committed to advising clients in a full and practical manner.
Sample experience
Acting in a leading defamation case relating to an allegation of theft.
Obtaining an apology and settlement for defamation on behalf of a retired sporting personality.
Defending Commercial Court proceedings involving the establishment of a competing business and allegations of unlawful use of materials.
Acting in multi-jurisdictional claims for negligence arising out of dental procedures carried out abroad.
Acting in disputes arising out of the dissolution of a professional partnership, including a Supreme Court appeal on an important aspect of partnership law.
Negotiating settlement of threatened proceedings against a specialist employee for breach of contract and theft of intellectual property.
Acting for businesses in relation to the enforcement of foreign judgments.
Defending pharmacists in proceedings taken by the Pharmaceutical Society of Ireland.
Defending road haulage operators in proceedings taken by the Road Safety Authority.
Defending developers in planning compliance proceedings taken by local authorities.