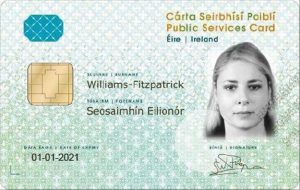 Rossa McMahon was quoted in the Irish Times today about controversy involving the roll out of the Public Services Card by the Department of Social Protection.
According to Rossa:
The Government's public services card project is "a deliberate, premeditated attempt on the part of the State to introduce a national ID card scheme without openly naming it as such", an expert in privacy law has said … the project would "inevitably lead to a central database of citizens and one which will have a staggering amount of personal data linked to it".
He also joined Joe Nash on Live 95's Limerick Today on Wednesday 23 August 2017 to discuss the issues surrounding the card.
Rossa has been writing about the PSC project for over seven years and represents a number of clients who have been threatened with the suspension or loss of social welfare payments if they refuse to obtain a PSC.