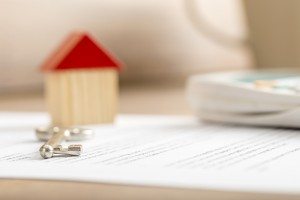 According to AIB's chief economist, house prices outside Dublin have increased around 10% in the past year. With tentative signs of stability in the housing market more people are taking advantage of comparatively reasonable house prices in some areas and trading up.
Auctioneers know what sells and can advise you on how best to market your house. Selling and buying at the same time can be a stressful and uncertain experience but it can be made easier by taking some practical steps in advance.
Be ready to sell. Delays often happen just before a sale is due to close and missing paperwork is commonly at fault. Some documents might seem unimportant but a buyer will not complete the transaction without everything in place. Ensure a smooth transaction by getting any documentation your solicitor does not already have as soon as your house goes on the market. You will need, at least, a BER certificate and report, confirmation of payment or exemption for the Household Charge, Local Property Tax, Non Principal Private Residence charge and water charges. These are needed even if, for example, the house was your principal residence and you did not have to pay the NPPR charge – your local council will give you the document you need.
Have the title deeds ready. Talk to your solicitor as soon as the house is on the market. If, like most people, you have a mortgage on your house your solicitor can get the title deeds from your bank and have the contract ready before you reach sale agreed. Together with the documents mentioned above, this could prevent any hiccups or delays when it comes to closing.
Be happy with the price. The same advice applies to buying a home: do your negotiating before reaching the sale agreed stage. Renegotiating price at the point of exchanging contracts, without a valid reason for doing so, could jeopardise the sale and lead to needlessly incurred costs.
Budget. In today's market it is crucial to ensure that the sale price is enough to repay your mortgage. Ideally, you would like to cover the auctioneering and legal fees and have funds left over. This is particularly important if you are buying and selling, because if you are trading up you are likely to need a surplus from the sale to put toward the new home. Don't rely on the sale to fund the deposit for the new home unless you have somewhere to live in between closing both transactions. If you are in negative equity, talk to your bank and your solicitor for advice.
Work on the timing. Decide on whether you are intent on selling your existing home come what may, or whether the sale is dependent on buying a specific home to move into. If your main aim is to sell your existing home the sale should be straightforward and you might decide to rent a house until ready to move into your new home. But if completing one transaction depends on the other, take legal advice about the timing and special conditions that will be needed in the contracts on both sides. Obviously, a problem or delay with one transaction has a knock-on effect on the other which can frequently be a source of stress and anxiety for families on the move.
If you're buying your first home, read our 5 tips for buying a home.